Aloha! Here is everything you Need to Know about our fire Finale Dance!!
We are a company of female dancers that perform Hawaiian style hula dancing with no fire. At the end of our show we have our male dancer perform 1 short fire dance to end the show with some excitement.
It's the typical finale in all Hawaiian shows in Hawaii and we perform at over 100 events in Ontario each year It's a great short fire section but makes all the difference as he is the " male fire warrior" in an all female hula show.
We hope you can have the great dance at your event because it will make your guests night and it makes all the difference in our show.
Fire Performance Details
Numbers of fire performers: 1 male
Length of the fire performance: 3 minutes exact
Description of his performance: The performer stands in one spot usually in the centre of a performance area far away from spectators and he spins the staff that is of fire around his body and through his legs. It is just a way of showing of his warrior skills in the Hawaiian culture.
Fire Tool: 2.8 foot staff with kevlar on either end…called a FIRE STAFF.
Type of Fuel used to light staff: Colemans Fuel so we don't create a lot of smoke.
Colemans fuel is A flammable gas white gas that is regularly used as a fuel for camping stoves and lanterns. Colemans fuel will burn cleaner than other choices and is easiest for starting your appliance. Colemans fuel will not give off black smoke or toxic fumes, something that you will experience with regular gas and with kerosene.
Should we shut off our sprinklers?
Sure if you would like. You can shut them off for 23 minutes total. 10 minutes before the performance and keep them turned off until 10 minutes after.
Note: We have never set a fire alarm off in 8 years and most of our clients do not shut their sprinklers off.
How do we improve ventilation in the room if we would like?
Note: For ventilation if you want to keep doors or windows in the hall or room open that would be great but again the performance is so quick that the air quality is not compromised.
Where have you performed before?
We have performed indoors and outdoors at many event spaces and hopes across Ontario.
Jack Astors

Westin Hotels

Marriott Hotels

Backyards

Privately owned banquet halls, event centre and restaurants all across Ontario

Stay tuned for a full list soon to come.
FIre Staff
The tool is a staff with wicks on both end. The wicked material is soaked in liquid fuel and lit on fire as part of cultural or ceremonial dances.
Our staff is made from carbon steel that has been heat treated to a temper finish to increase flexibility and resist bending.
• 1" diameter shaft made of aircraft grade black anodized Aluminum Tubing for strength & durability.
• Padded Grips provides comfort, heat resistance and moisture absorption for good grip.
Measurements:
Actual length (measured from end to end) - 34"
Weight: 39 ounces each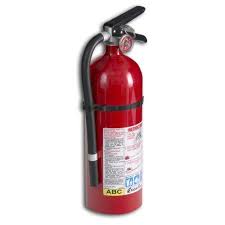 Fuel
We use a safe alternative to gas called camping fuel. This fuel is used primarily for fueling lanterns and camp stoves. Additionally, it is a popular fuel for fire dancing.
What Fire Safety Procedures does The Hawaiian Dance Company take?
a fire safety person that stands by with a fire extinguisher Note: We have never had to use our fire extinguisher ever before
a fire blanket is laid out on the floor nearby to the fire performer. This is what he uses to put his fire out at the end of his performance.
Pictures & Video of Dance
More pictures and video to come.
NOTE: In this video you will see a female also spinning fire. We no longer have a female fire spinner using poi balls in our show. Please look for the quick clip right at the beginning of this video of the male fire performers spinning the staff around his body to see what we will be doing. Thanks. An updated video is soon to come.